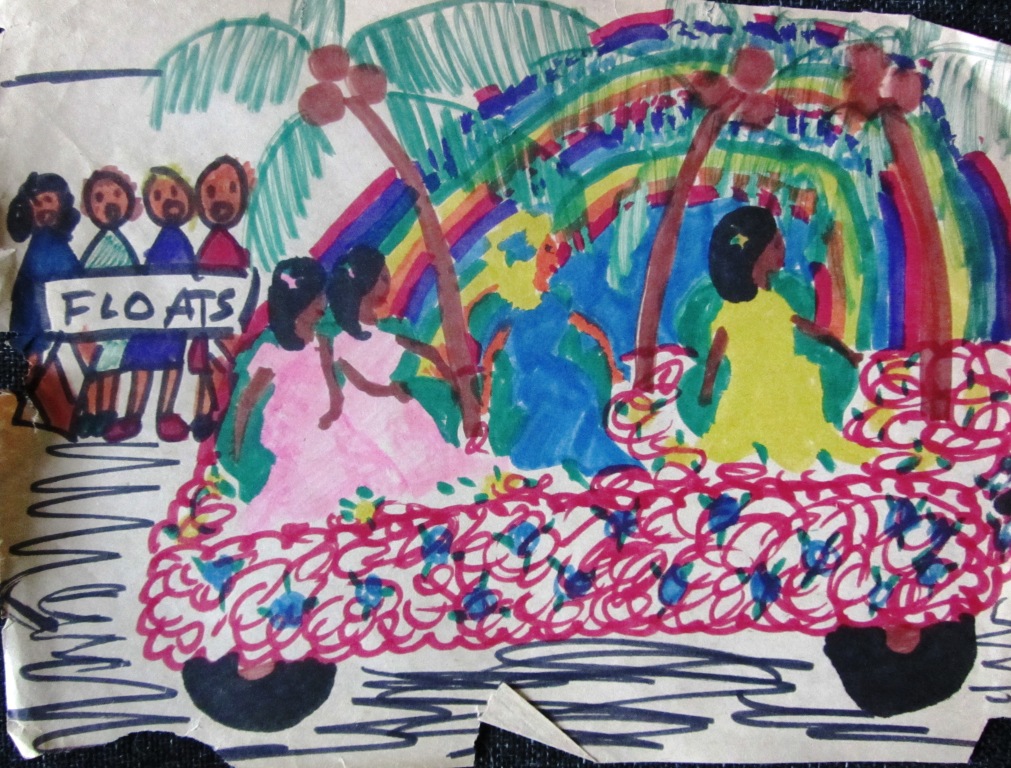 One of the questions that came up in an interview I did with Diana Sousa for Books(Dot)Con in 2016 was about the We Need Diverse Books-inspired "Own Voices" hashtag (#OwnVoices), which I hadn't then heard of. When Diana asked me about it, my kneejerk reaction was to whine, "But what about ME? Don't you want to hear MY voice?"
Of course this reactionary interpretation of an attempt to level the playing field– so often heard from people (like me) who aren't inherently marginalized– is really the opposite of what the hashtag actually means. It's not: "You shut up" – it's much more "Let others speak."
A wise friend of mine once pointed out to me, in the middle of a similar discussion, "It's not about you." I'm now resolved to remind myself of this, aloud, before I begin any kind of interview, panel, or public presentation. STOP before you leap to conclusions. Think about what's really going on here. Let others speak. It's NOT about me.
Not "What is the world going to give me?" but "What have I got to offer to the world?"
So anyway, I had thoughtlessly approached Diana's interview as if it were All About Me, and I said something like, "Well, I read a ton of books when I was growing up that had diverse characters in them." Then, belatedly realizing that this is a defensive rather than a helpful thing to say, I told Diana I'd make her a list of them.
So here you are: "retro" young adult and/or middle grade fiction that includes content of interest to the "We Need Diverse Books" movement. Most of them, alas, can't be labeled with the #OwnVoices hashtag – that's part of the problem with the "diverse" books of the early 20th century. Also, as I compiled this list, I became aware that while there's a reasonable representation of disability and multicultural groups here, there is a gaping black hole if you're looking for any kind of focus on gender and sexuality. I did read PS Your Cat Is Dead by James Kirkwood (1972) when I was twelve, but it sure wasn't aimed at me and I didn't actually GET it (I absolutely interpreted "gay" as meaning "happy" throughout the book… shrugging off the more graphic scenes as sort of "yeah, boys will be boys, they do stuff like that").
The list below includes books that I loved, loved, loved as a young reader. The oldest of them was published in 1904; the most recent in 1986. I haven't re-read any recently except In the Year of the Boar and Jackie Robinson, which is fantastic. Ethnically, there are Hispanic, African-American, Japanese-American, Chinese-American, French, Ashanti, Chinese, Japanese, English, and Jamaican children represented here; there is a hero missing a hand, a heroine missing a leg, blind heroines and heroes who have difficulty walking; there is fantasy, historical fiction, contemporary fiction, and a fair dose of magical realism (a thing I really ate up as a young reader).
Do bear in mind that many of these books were written without our heightened awareness of the sensitivity of ethnic, cultural, religious, and gender diversity. Some of these books are products of their time. In making the list, I became aware that many of them were written by authors experimenting outside their own cultural backgrounds. So – #OwnVoices, not so much, unfortunately. But the authors of these books do share a willingness to explore and expand boundaries and to seek out new horizons.
Part of the reason I am so privileged today is because I was privileged in having these books available to me as a child. They helped me expand my own horizons. So read and enjoy!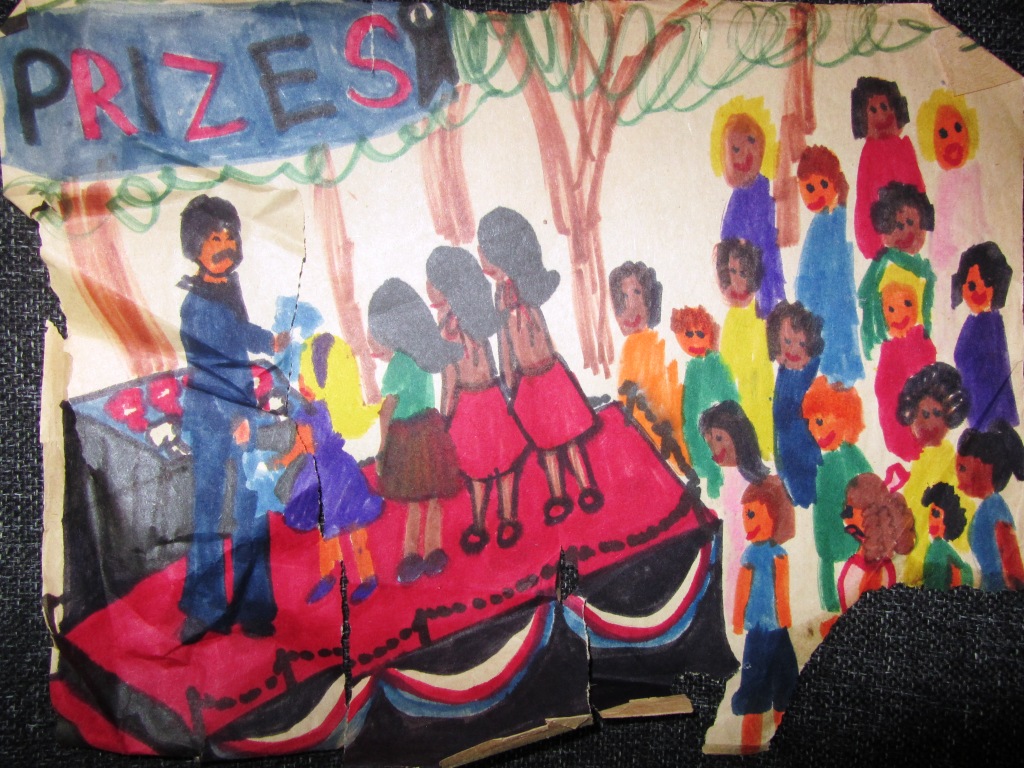 Peggy Appiah
The Children of Ananse, 1968
I read this like 400 times when we lived in Jamaica, where Ananse the Spider, as big as my mother's hand, lived in a web outside my bedroom window and loomed large metaphorically as a folk hero. This book frames the original Ashanti Ananse stories with a time travel device in which a modern schoolteacher makes friends with a young boy whose family are descendants of the legendary Kwaku Ananse himself. I loved the weaving of myth with reality, of modern and ancient, and didn't actually have much sense – as a 7 year old – that theses stories didn't take place in the Jamaican bush ten miles from my house (they take place in Ghana). There's nobody of European extraction within a thousand miles.
John Bellairs
The Letter, the Witch, and the Ring, 1976
This book isn't about sexuality per se, but very much has gender identification at its heart, as athletic Rose Rita Pottinger comes to terms with the choices she has to make about growing up. The independent and eccentric Mrs. Zimmerman adds a counterpoint to Rose Rita's typical "tomboy" image. A thriller with magic at its core, there's scarcely a male character in the book, yet this was one of my little brother's favorites when he was 10 or so, which is how I found it. Rose Rita's choice at the end of the book is perhaps a product of its time and should be not be taken as judgement or advice; I like to think that she decides to take the harder, human route to whatever her destiny might be, rather than the easy, supernatural one.
Paul Berna
(originally in French; English translation by John Buchanan-Brown)
The Horse Without a Head (USA)/A Hundred Million Francs (UK), 1955 (same book, two titles; it's Le Cheval Sans Tête in French)
On my Top Ten Books Ever list, probably in the top 5. It was contemporary when it was written in the 1950's, about a gang of ten French children who live in a slum in a railway town and spend their afternoons playing in World War II bomb craters and abandoned factories. It's also a mystery and a thriller. The streetwise gang of ruffians is rather wonderful in that one of the kids is Black, one is Spanish, and three are girls; Marion, the oldest girl, is the real hero of the book, the gang's treasurer and bodyguard (in several scenes she sics her ferocious dogs on the baddies).
Judy Blume
Iggie's House, 1970
Deenie, 1973
Judy Blume is pretty much known for dealing with kids' problems in her books, so I'm not going to mention all her titles, but here are two that stood out for me. I think they're probably both kind of dated – Iggie's House especially, as it deals with a neighborhood that's being integrated; the heroine is white and makes friends with the new Black kid next door. It's hard not to look at this and wish it was told the other way around. But consider the publication date.
Deenie is about a girl diagnosed with scoliosis who ends up in a body brace for four years. I've just described it as a novel about a girl with a disability, but I read it as a novel about a girl trying to deal with getting along in middle school. It also, kind of incidentally, deals with masturbation; it was the only book I came across as a child that mentioned this from a girl's point of view.
Lucy Boston
The Chimneys of Green Knowe (also called The Treasure of Green Knowe in the USA… Americans seem to have a weird tendency to change a book's title so it includes a great big spoiler, like A Hundred Million Francs), 1958
A Stranger at Green Knowe, 1961
Like the John Bellairs books, the Lucy Boston books were my little brother's territory and I came to them through him. They're all set in a fictionalized version of the oldest inhabited house in England, built in the 12th century AD. The Chimneys of Green Knowe is actually the second in the series after The Children of Green Knowe (1954). Chimneys is set in the early 19th century and focuses on the relationship between the wealthy blind girl Susan and the Black servant boy Jacob whose mission is to "see" for Susan. Privilege, prejudice and disability are all here, along with adventure and friendship.
A Stranger at Green Knowe centers on the unlikely, and inevitably tragic, friendship between a Chinese refugee boy and an escaped zoo gorilla. It's timely and timeless. Boston won the Carnegie Award, the highest honor a children's book can get in the UK, for this book.
Frances Hodgson Burnett
The Lost Prince, 1915
This is Burnett's least known novel for young people and maybe the most difficult, but it was my mother's favorite because it wasn't as girly as A Little Princess (1905) or The Secret Garden (1911). The Lost Prince is about revolution and royalty and I didn't really get the politics of it (at 7 or whatever I was when I first read it), but I totally dug the Rat, who couldn't walk and scooted around on a skateboard as the head of a street gang. He becomes the devoted sidekick (Sam Gamgee-wise) of Marco, the heroic protagonist of vaguely Eastern European royal extraction, and the two of them end up travelling across Europe together on a spy mission. (Basically, any ideas I don't get from Star Wars, I get from Frances Hodgson Burnett.)
I might add that Burnett's A Little Princess – despite the title and despite the relentless pride and erudition of the heroic protagonist, Sara – deals pretty extensively and damningly with poverty, hunger, servitude, and homeless children in Edwardian London.
Marguerite D'Angeli
Bright April, 1946
Jared's Island, 1947
The Door in the Wall, 1950
Marguerite D'Angeli wrote a ton of books about a variety of American ethnic groups, many of them historical, and illustrated them herself with gorgeously detailed water colors and pencil drawings. Bright April – published in 1946 – is about the racial prejudice experienced by a young Black girl growing up in Philadelphia during World War II (April's big brother is away serving in the war). It's gentle and loving and was groundbreaking at the time of its publication, though it suffers from many of the preconceptions of its day.
In Jared's Island, a young Scots boy ends up spending a summer living with the Lenni Lenape in the 18th century. No doubt this, too, is seriously flawed in its mid-twentieth century portrayal of Native Americans, but it was certainly a sympathetic and considerate handling of the subject for the time.
On a personal note, my younger brother and I LOVED this book because much of it takes place on Long Beach Island, New Jersey, where we spent many summers as children, AND ALSO because the hero was named Jared, like my brother – an extremely rare and difficult boy's name for a kid growing up in the 1970s.
The Door in the Wall is De Angeli's best known book and her Newbery winner – it's set in England in the Middle Ages during the Black Death and features a young boy, Robin, who loses full use of his legs. Like the Rat in The Lost Prince, his disability gives Robin fantastic cover as a secret agent. (I'm thinking I must have had both these in mind when I invented my character Telemakos.)
Louise Fitzhugh
Nobody's Family Is Going to Change, 1974
The family of the title are Black upper class from New York City's Upper East Side, ambitious and talented and just as prey to racism as anyone else not born white. I remember wondering even when I read this as a teen how Fitzhugh, a white woman, could get away with writing about people "outside" her culture. Of course Upper East Side New Yorkers WERE her culture. Read it and decide whether she pulls it off.
Virginia Hamilton
Zeely, 1967
The Planet of Junior Brown, 1971
M.C. Higgins the Great, 1974
The People Could Fly, 1985
I cheat in listing all these books, 'cause I only read Zeely and The People Could Fly as a kid. I loved Zeely for a personal reason that turns up again and again – the main character had the same name as me! Briefly, Elizabeth (who's African-American) goes to spend the summer on her uncle's farm and becomes obsessed with a neighbor woman who looks like a Watutsi queen. Elizabeth imbues her idol with magic, and learns a bit about history and about people. Again, look at that date, 1967. It feels to me like the late 1960s and early 1970s were a kind of breakthrough in diverse fiction for young people – there were fewer books available than there are now, perhaps, but those were given a lot more attention. This was an ALA Notable Book in 1968. It was Hamilton's first book.
What you should know about Virginia Hamilton is that she is arguably America's most honored and decorated children's writer, having won practically every writing award that's out there over the course of her career. She's written history, folk tales, science fiction, mysteries, contemporary fiction, non-fiction – and all with an African-American focus, with natural and unselfconscious grace. If you're not reading her, you should be. Her earlier books are worth looking at too.
(A Goodreads reviewer comments that she enjoyed Zeely but not as much as she enjoyed Harry Potter. That made me laugh! I enjoyed it a LOT more than Harry Potter. But then, Harry does not have the same name as me.)
Jeanne Wakatsuki Houston and James D. Houston
Farewell to Manzanar, 1973
A memoir of the author's internment in an American concentration camp as the child of Japanese immigrants during World War II. My very first friend was the child of a young woman who'd been interred in one of these camps as a toddler, and I was outraged and bewildered on her behalf by this bizarre piece of American history. I found this a difficult read as a child and am not sure it's aimed at kids, but because of the age of the main character I thought of  it as a teen book.
E.L. Konigsburg
Jennifer, Hecate, Macbeth, William McKinley, and Me, Elizabeth, 1967
Another book I adored because the main character was named Elizabeth! Only this one was even more amazing because my best friend was named Jennifer, and she was obsessed with Macbeth and (it seems to me but I may be making this up) she was related to William McKinley. And the weird relationship between the girls in the novel, with Jennifer being the dominant and mystery-loving personality, also reminded me of me and my friend. Very incidentally, in the Konigsburg book, Jennifer is Black. It's irrelevant to the girls' friendship. Again – 1967. This was named a Newbery Honor book in 1968.
Ursula K. Le Guin
A Wizard of Earthsea, 1968
The Tombs of Atuan, 1971
The Farthest Shore, 1972
The ethnic diversity of this fantasy series is understated and integral, but most of the population of LeGuin's complex world is non-white. The exception, the Kargs, are considered barbarians by most of the others… kind of a role reversal, except that Tenar, the heroine of The Tombs of Atuan, is Kargish. The world of Earthsea is beautifully realized and highly complex, including an intriguing history and body of lore. Ged, the titular wizard-hero of the first book, suffers some serious injury to mind and body and takes a long time healing. It's all about the darkness in our souls and facing that. But I embraced the notion of Equilibrium as being the governing principle of the universe even more than I embraced the Force. (Which I embraced MIGHTILY when I was 15. I still tell people that The Empire Strikes Back is my favorite movie.)
A word of warning: these early books of LeGuin's are bizarrely masculine in outlook, and much as I adore Tenar (for years I considered The Tombs of Atuan my All-Time Third Favorite Book, after James Thurber's The Thirteen Clocks [1950] and Frances Hodgson Burnett's A Little Princess), most of the other women in the series are either completely devoid of agency or downright evil.  LeGuin has redressed that in her later books that complete the series, but like the original Star Wars trilogy, I kind of think of the first three Earthsea books as being a set unto themselves.
Madeline L'Engle
The Young Unicorns, 1968
It's a thriller whose plot is so darn complicated I don't remember any of it, but I do remember that one of the main characters is Emily, a talented young pianist who happens to be blind, and that she ends up saving the day by… nah, I won't tell you because SPOILERS! I never quite did figure out the title of this book. See if you can do better than me.
Joan M. Lexau
Striped Ice Cream, 1968
Man, 1967/68 was a great year for diversity in kids' books. This one is aimed at a younger audience but I found it a great escapist re-read because it is so brief and so nice. It's the story of a hard-working city family struggling to show their kids a good time. They happen to be African-American. I don't remember anything but warmth in this book.
Bette Bao Lord
In the Year of the Boar and Jackie Robinson, 1984
I was well past the target age for this loosely autobiographical middle-grade novel when I came to it, but it's hugely appealing in its portrayal of a Chinese immigrant – Shirley Temple Wong, aka Bandit (she chooses her English name herself before leaving China) – to New York (Brooklyn, to be specific) in 1947. It is not an easy transition but it's mitigated by BASEBALL, as Shirley and her schoolmates go wild for the Brooklyn Dodgers. The cast of characters is as multicultural as they come and the illustrations by Marc Simont are really gorgeous and help you realize what a variety of people did live in Brooklyn in 1947 (my father lived there too at the time. He was 8). And the text is not forced or patronizing and it's full of gentle humor.
Katherine Paterson
The Sign of the Chrysanthemum, 1973
Of Nightingales that Weep, 1974
Rebels of the Heavenly Kingdom, 1983
The Sign of the Chrysanthemum, master storyteller Katherine Paterson's first published novel, is set in 12th century Japan and tells the story of a 14-year-old boy's quest for his missing father (when people say "there was no fiction published for teens until the 1990s," I JUST WANT TO SMACK THEM). Of Nightingales that Weep is a return to 12th century Japan, this time from a girl's point of view; there's a ton of court intrigue and clan struggle, but the emotional core of the book is Takiko's internal emotional journey in which she learns to look beyond the physical disfigurement of her mother's new husband.
Paterson's The Master Puppeteer won the National Book Award in 1977; it's about an 18th century Japanese boy who joins a puppet theater as an apprentice. And Rebels of the Heavenly Kingdom moves to 19th century China and the Taiping Rebellion, and the 15-year-old boy hero gets trained by a woman warrior. ("No fiction published for teens until the 1990s" – SMACK SMACK SMACK.)
Gene Stratton Porter
Freckles, 1904
Girl of the Limberlost, 1909
Gene Stratton Porter was my grandmother's favorite author when she was a teen, and my grandmother was born in 1916. Freckles is the story of a spirited Irish orphan boy (he's 19 in the story) making his way as the perimeter guard for a logging operation in early twentieth century Indiana. And it happens that he only has one hand. He doesn't actually know how he lost his right hand, because he was left in a basket on the steps of an orphanage as a baby. He thinks someone chopped it off.
The story is about his introduction to nature – real nature and ecology, as Porter was a naturalist and knew what she was talking about in terms of the Limberlost Swamp and its flora and fauna – but there's plenty of derring-do and soul-searching as Freckles discovers his past and defeats TREE SMUGGLERS. (You know, you miss out on stuff like this if you only read books that were published in the last 20 years.) Freckles was made into a movie no less than FIVE TIMES… the first one was filmed in 1917. *boggle* ("No fiction published for teens before the 1990s – " NEVERMIND YOU KNOW HOW I FEEL ABOUT THIS.)
I include Girl of the Limberlost as an aside here, because although it's probably a better book than Freckles, it lacks a character you'd define as "diverse." Elnora's white and straight (I guess) and has no disability. But her struggles against poverty and the mockery of her high school classmates, her desperation for love from her embittered single parent, and her own fascination with biology and math (she becomes an expert in moths as the book progresses) make this a timeless read. 1909, folks, 1909.
Andrew Salkey
Earthquake, 1964
Hurricane, 1965
These were standard reading for Jamaican kids when I was a schoolgirl there. Both books are set in Jamaica and deal with events that operate as an undercurrent of life in the Caribbean. The characters seem quite flat and formal to me now, but I loved being able to relate to their Jamaican home life even after I'd left the country (at age 9 in 1973). Salkey wrote a ton of other books for children that I haven't read, as well as poetry and adult books; I believe they're all set in the Caribbean with the occasional foray into South America.
Rosemary Sutcliff
Eagle of the Ninth, 1954
Another CLEARLY YA novel published long before anyone had a whiff that such things existed. Marcus is a young Roman-British centurion who's gravely injured in battle during his first command; after a year or so of recovery he's able to walk again, but with difficulty – a disability he will have to live with forever. Barred from continuing his career as a soldier, he's sent on a secret and harrowing assignment to rescue the standard of the lost Ninth Legion from misuse as a propaganda tool by the barbarian northern British tribes. Marcus is aided in his quest by a British tribesman, Esca, whom he rescues from execution (I'm simplifying). Their relationship is complex; as I'm writing this I'm thinking it's Marco and the Rat all over again; it probably suffers from mid-20th century preconceptions about slavery and servitude; but it's a fantastic adventure story. And if you find yourself shipping Marcus and Esca, there is some great fanfiction out there. XD
Glendon Swarthout and Kathryn Swarthout
The Button Boat, 1971
This was another favorite when I was very young and I can still recite the opening paragraphs.
Alas, no "diversity" here in the sense that the cast is all white and have all their faculties intact. But the heroine, Dicksie, and her brat brother, Auston, are poor beyond poverty. They wear rags and live in a shack made of billboards. They stink and don't know it. They're Illinois (probably?) freshwater clam fishers during the Great Depression. The plot concerns Dicksie and Auston discovering a pile of stolen cash (now this is starting to remind me of The Horse without a Head!), but there's a "breaking out of your shell" metaphor going on, too, as they are plunged headlong into the world outside their button river. Their lives "improve" at the end of the book in the simple fact of their being allowed to go to school. As they set off on their first day, Dicksie, knowing by now how much they stink, determinedly covers up the dead-clam smell with stale beer perfume! There's no sense it's ever going to be easy for them.
There's a little bit of little-known American history here, effortlessly presented – I went on a canoe trip on a former button river a couple years back, and surprised my host by knowing about the pre-plastic button industry – based on this book! It also features some quirky and beautiful writing. It's written in the present tense, which is ho hum these days, but when I first read this in 1974 it was wildly unusual and refreshingly different.
Charlene Joy Talbot
Tomás Takes Charge (retitled Children in Hiding), 1966
This too is a book for younger readers. It features a couple of Hispanic (Puerto Rican?) children who find themselves homeless in New York City and survive on their own in an abandoned apartment. The neighborhood is vividly realized and though I don't remember much in terms of the details of what happens, I do remember Fernanda's fear of strangers as being related to her inability to speak English, which may or may not be something I made up. The children cooperate for survival but it is Tomás – I remember him as being younger than his sister – who must venture into the outside world to forage for food and equipment. There is a happy ending.
Cynthia Voigt
Izzy, Willy Nilly, 1986
Izzy's leg is amputated as a result of a car accident (caused, incidentally, by her boyfriend's drunk driving).The book is about her learning to deal with it and accept herself as a whole human being once her body has healed. The one thing from this book that stands out in my memory is a friend trying to clear the way in a crowded school hallway where Izzy, miserable and self-conscious, is struggling to manage crutches and a pile of books – the other girl grabs her books and barges ahead of her bellowing, "Clear the way! Pregnant lady coming through!" I just loved the irreverent defiance of convention and the rough kindness in that scene. And of course, there's not just Izzy's loss of her leg that she has to deal with, but the whole issue of the drunken boyfriend and her old crowd. There's a lot going on here.
E.B. White
The Trumpet of the Swan, 1970
This was sort of niggling at the back of my mind the whole time I was drawing up this list – I kept thinking how much better I liked it than Stuart Little (1945) or Charlotte's Web (1952), but of course there's nothing of relevance to diversity in either of those books (I refuse to count Stuart's mouse-otherness as lip-service to diversity). It was only as I was adding in the Goodreads links that I realized the difference in The Trumpet of the Swan – the animal hero, Louis the trumpeter swan, has a disability. He's mute. He can't make a noise, and most importantly for a swan, he can't ever mate because he can't communicate with other swans. His father – trying to help – steals a trumpet  for him out of a music store window, and Louis, racked with guilt, spends the next few years in the company of humans, trying to pay off his father's debt to the music store. It's goofy stuff, but at the heart of the story is Louis's determination to cope with his disability and also how he acquires other abilities as a result– he becomes a musician, he learns to communicate with humans, he gains experience outside his own culture – and, eventually, he becomes a whole and complete adult swan while never magically regaining the voice he never had.
It's a nice book to end this list on. I feel sure there are issues hiding in its innocent text to disturb the modern reader; but it's a great read, silly and poignant all at once, and Louis the swan, believe it or not, was one of my childhood heroes.
I hope this random selection of books I enjoyed as a young reader provides some interest, resources, and discussion points for modern readers – and maybe just some reading pleasure, too!