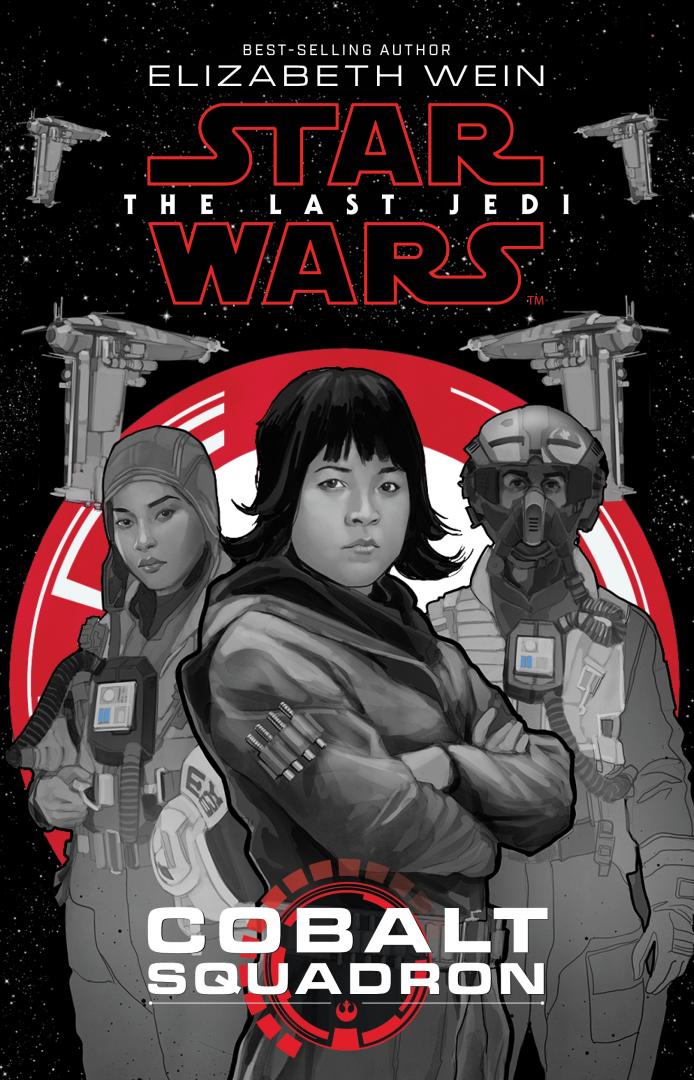 A science-fiction middle-grade novel set in the Star Wars universe, featuring new characters from Episode VIII, The Last Jedi!
Will Rose and Paige Tico help save a planet, or will their actions lead to all-out war? Journey with them in a galaxy far, far away, and read the harrowing story of the courageous bomber pilots and technicians of Cobalt Squadron!
Cobalt Squadron is available as an audio book, read by Kelly Marie Tran herself – she is the woman who plays Rose Tico in The Last Jedi, and the main character of Cobalt Squadron.
It was a real thrill to be involved with the Star Wars universe and to work with Lucasfilm, and I'm pleased that I've finally written some real science fiction.