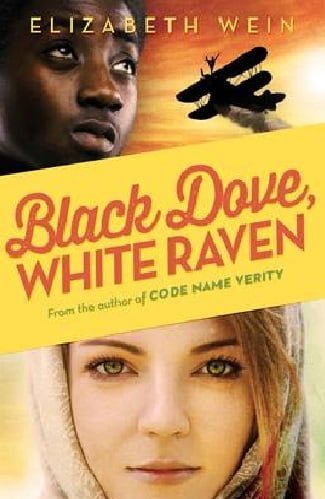 Em and Teo are the children of stunt pilots Rhoda and Delia, who perform daring aerobatics to appreciative audiences. But while the sight of two girls wingwalking – one white, one black – is a welcome novelty in some parts of the USA in the 1920s, it's an anathema in others. Rhoda and Delia dream of living in a world where neither gender nor ethnicity determines their life. When Delia is killed in a tragic accident, Rhoda is determined to make that dream come true. She moves to Ethiopia with her daughter, Em, and Delia's son, Teo.
Em and Teo adapt to scratching a living in a strange land, and feel at home here; but their parents' legacy of flight and the ability to pilot a plane places them in an elite circle of people watched carefully by the Ethiopian emperor, Haile Selassie, who dreams of creating an air force for his fledgling nation. As Italy prepares for its invasion of Ethiopia in 1935, Em and Teo find themselves inextricably entangled in the crisis — and they are called on to help.
In the tradition of her award-winning and bestselling Code Name Verity, Elizabeth Wein's eighth novel is another thrilling and deeply affecting story that explores the bonds of friendship, the resilience of young pilots, and the strength of the human spirit.
Awards:
Children's Africana Book Award, 2016
Shortlisted for the 2016 Scottish Children's Book Award
Longlisted for the 2016 UK Literacy Association Award
Nominated for the 2016 CILIP Carnegie Award