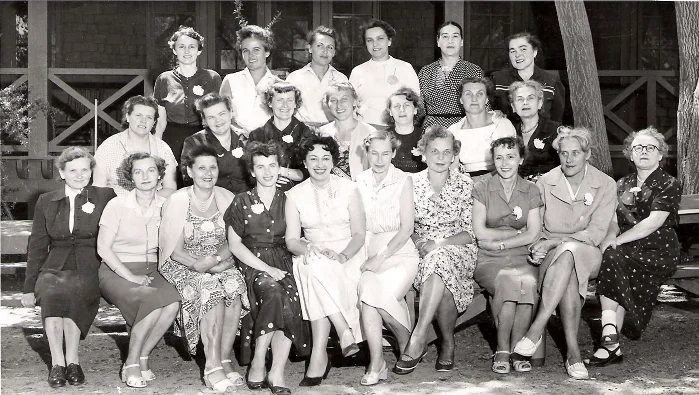 Survivors, 1958
"While in Ravensbrück they had been sustained by the determination to let the world know what had happened. But war and the effects of war are too clamorous for the individual voice, however strong the message and pure the accent. And the Lapins [Rabbits], as they came to be known, were unable to make an effective claim on the world consciousness."
-Norman Cousins, 1959
---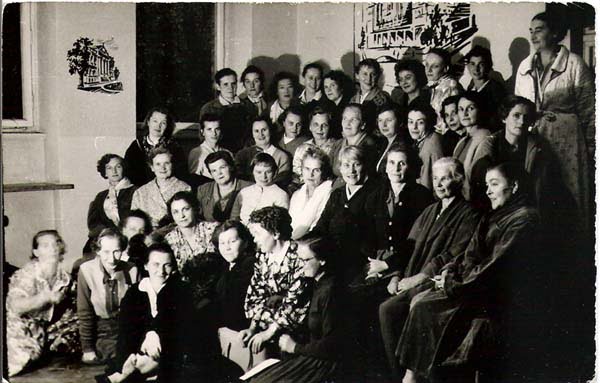 The coda to the incredible story of the Ravensbrück 'Rabbits' is that 35 of them – nearly half – came to the USA in 1958 as part of a philanthropic program to help with their postwar well-being, both physical and mental. The article "The Ladies Depart," by Norman Cousins, in the Friends Journal of 8 August 1959, gives a summary of this story.
---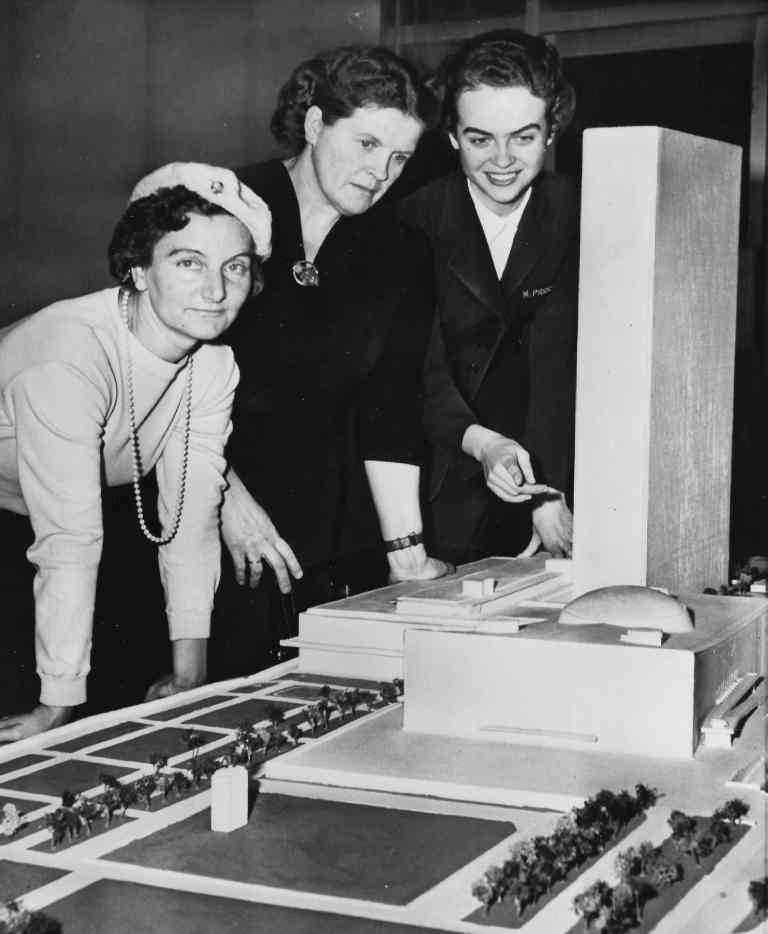 This photograph is a press picture taken during a tour of the United Nations building in New York, 20 December 1958, showing visiting Polish 'Ladies' Helena Hegier-Rafalska (left) and Stanisława Młodkowska-Bielawska (middle) with U.N. guide Marina Prochoroff (right). The caption to the picture states that "The Polish women were victims of medical experiments in a Nazi concentration camp at Ravensbreuck [sic], Germany, during World War II. They will live in homes of Americans during their year of further medical treatment."
View the full gallery of Ravensbrück Rabbits, with links to further information about them.
This site maintained by Jarosław Gajewski contains a great deal of information dedicated to the Ravensbruck Rabbits. An updated version of the site is in progress here.
Picture sources:
Press picture of Helena Hegier-Rafalska and Stanislawa Młodkowska-Bielawska purchased as a print.
Rabbits on tour in 1958 (both photos) are in an article by Jarosław Gajewski called "Regained Faith," available here.
This same site at the University of Toronto, maintained by Jarosław Gajewski, is my source for most of the individual photographs in the Ravensbrück Rabbits Gallery. The photos on the site are from Aby swiat sie dowiedzial – Nielegalne Dokumenty z Obozu Ravensbrück (For the world to know – Illegal documents from the Ravensbrück camp), Publishing House of the State Museum in Oswiecim, 1989. The publisher's photos are from the collections of Mrs. Bogumiła Bąbińska-Jasiuk, one of the Rabbits.